Back To Our Services
The effects of damaged garage door springs can be terrible. They can be catastrophic for your property and, most importantly, the basic reason for serious accidents. Why should you take such chances? Garage Door Repair Rosemount offers top spring services. You won't need our specialists only when there are obvious spring problems, but also for occasional inspections and maintenance. After all, springs do need adjustment every now and then. Every time the overhead door goes up and down, they lose some of their tension and their tension is their power to open and close the door. We do know what your overhead door springs need and are ready to offer it. Whether you need maintenance or specific repair services, you can count on our garage door repair spring experts.
Spring needs are covered fast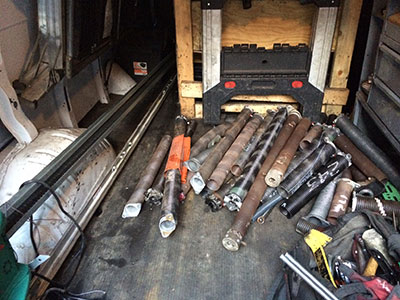 We have the power to protect our customers from spring problems. Our power originates from our infrastructures, knowledge and experience. We are aware of the needs of all garage door springs and know how to deal with specific issues and how to take care of them if they sag or need more tension. It is our job to protect our customers from spring accidents and that's why we advise them to refrain from spring repairs themselves. We are at your service and have the expertise to deal with issues and repair both torsion and extension garage door springs with perfection.
You can count on us if you have emergency spring problems. We will be fast whenever you need broken spring replacement but will also see whether you need a different kind of springs or additional ones. With our excellent spring service, we make sure your door moves safely. With our perfect spring installation, we make sure you have the right springs for your door. When you are in need of urgent extension spring repair or want torsion spring specialists, you can be sure that our company will be your oasis. We are both fast and efficacious.
Send our team a message with your needs.
Back To Our Services